Hello!! Welcome to my doghouse. I am a yorkie. I live with my Mommy and my grandparents. I live in Pa like all the other people. I like to play with Julious. He's my buddy. My mommy loves me very much and would do anything for me. We went to obedience together and I tried to train her but she thought she was the boss. Okay now to the pictures!!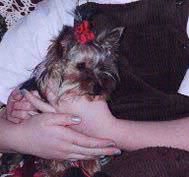 ME!!
This is me getting my first check up. ==>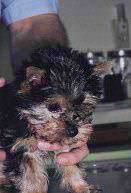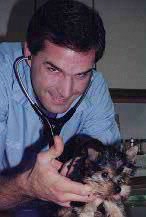 <== This is my vet at Metzger.
My mom's holding me in this pic.==>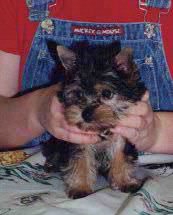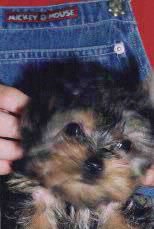 <==Pap took a picture while I was shaking.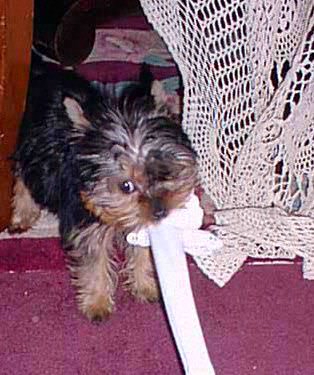 <== I like to play tug-o-war with a sock!
I got to keep the sock because I won!!==>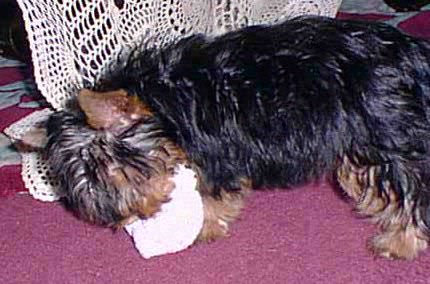 There's half of Taylor ==>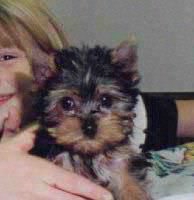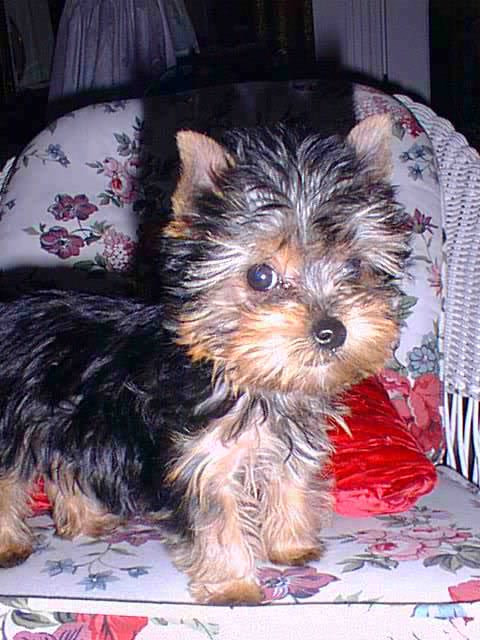 <==I'm standing nicely here to show everyone how big I am!!
Here I am eating my food.==>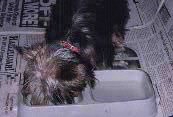 <== I wanted to look good in this picture so I sat nicely.
That's Terran my Aunt. ==>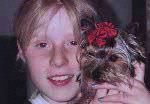 <== This is me playing with my toy.
That thing flashed in my eyes!! (whew) ==>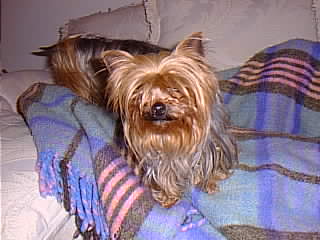 <== This is me at my mommy's new house
when my owners were out of town.
This is when I got to hang out on the deck==>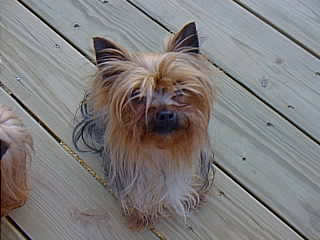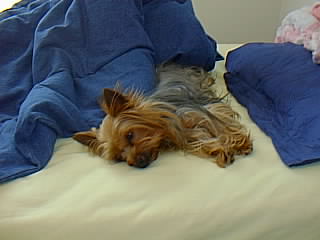 <== After all that ramming I'm pooped.
Me still pooped.==>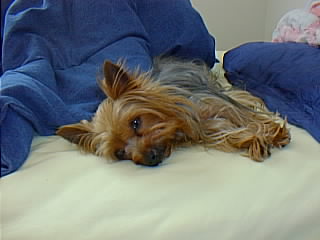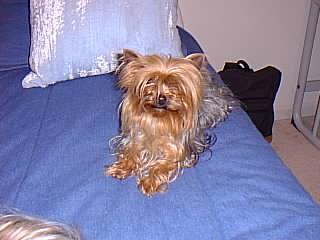 <== This is after I got up.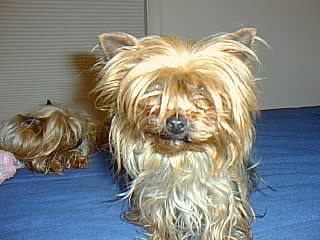 Bubye!

Come again soon.
About Me
Our Awards
The Dog House
The Gerbil Cage
The Hamster Cage
The Litter Box
The American Stafford Terrier Gallery
The Basset Hound Gallery
The Beagle Gallery
The Bernese Mountain Dog Gallery
The Boxer Gallery
The Bulldog Gallery
The Cavlier King Charles Spaniel Gallery
The Chow Chow Gallery
The Dalmatian Gallery
The Doberman Pinscher Gallery
The English Setter Gallery
The German Pointer Gallery
The German Shepherd Gallery
The Golden Retriever Gallery
The Gordon Setter Gallery
The Great Dane Gallery
The Jack Russel Terrier Gallery
The Labrador Retriever Gallery
The Mastiff Gallery
The Newfoundland Gallery
The Old English Sheepdog Gallery
The Pembroke and Welsh Corgi Gallery
The Pomeranian Gallery
The Pug Gallery
The Rottweiler Gallery
The Saint Bernard Gallery
The Staffordshire Bull Terrier Gallery
The Yorkshire Terrier Gallery
Julious's Doghouse
Mercedes's Doghouse
Morgan's Doghouse
Sign my Guestbook
View my Guestbook
Back to Main Page
Please do not take photos without permission from owners of photos.